You've heard it said: sex is like food even when it's bad, it should to be good. Not all sex is created equal.
The folks at Skyn Condoms pulled off a massive study—The 2015 Millennial Sex Survey—to give you all the info you've always wondered about but never asked.
We've covered the best time of the year to have sex, a woman's most erotic body parts, and now you'll finally know the answer to a much-asked question: What's her favorite position?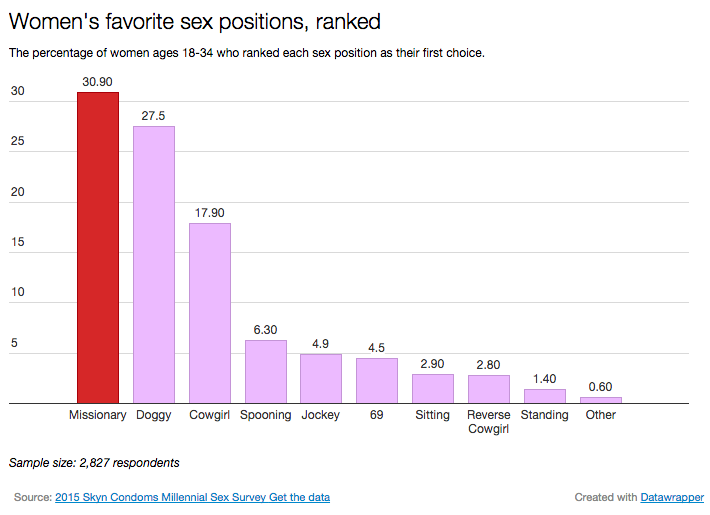 Of the 2,827 women ages 18-34 surveyed, the clear winner is missionary with 30.90%.
Following close, uh, behind was doggy style at 27.50%. Cowgirl claimed third place with 17.90%, with "standing" being the lowest reported favorite position.
But there's hope! When men were asked the same question, the results were surprisingly similar.
Men's top two favorite positions were the same as women: missionary and doggy—just not in that order.
Men preferred doggy the best (34%) while missionary came in second (18%). So really, if you're choosing between those two, you can't go wrong.

Categories:
Social:

Tags:

Related posts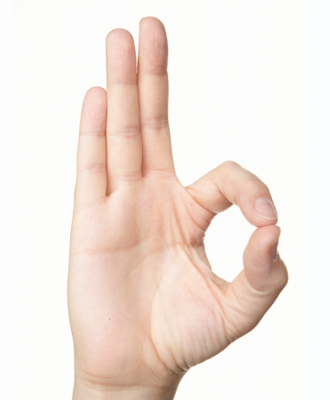 Dogging an adventurous...
This is where people meet up in car parks and watch each other having sex. ...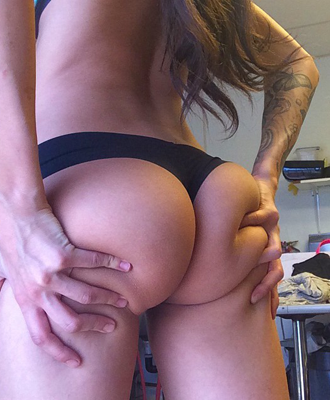 Five doggy-style posit...
Doggy style, also spelled doggie style, is any sex position in which a per ...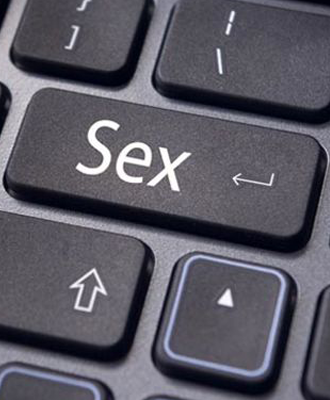 Office Sex, 5 importan...
Most of us spend at least eight hours of your day captive in an office, it ...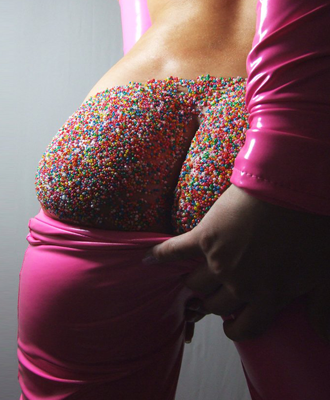 Great anal sex
Today, we're going to talk about Anal sex. Some people love it, some hat ...