Viagra that little blue pill has changed the lives of many men who suffer from erectile dysfunction.
Originally developed by Pfizer Pharmaceuticals this new wonder pill Viagra has helped numerous men enjoy a fulfilling sex life, despite issues with impotence.
Although Viagra doesn't cure erectile dysfunction, it can help some men gain an erection. The underlying cause of the erectile dysfunction, whether it be physical, mental or a combination of both, is still present.
The essentials
Viagra was originally developed as a treatment for hypertension
Sexual stimulation is still needed to obtain an erection, even with Viagra
A medical professional is needed to prescribe Viagra, and will take in your current health and medical history when determining the dosage
Viagra is most effective when taking one hour prior to intercourse
History
Sildenafil citrate known by the brand name Viagra is an erectile dysfunction medication originally developed by Pfizer Pharmaceuticals, in 1989, to treat patients suffering from hypertension (high blood pressure) and angina pectoris (a form of ischaemic cardiovascular disease).
However, testing did not prove as promising for Viagra as its creators originally hoped, and by 1992, studies as a treatment for heart disease were discontinued. In 1994, it was discovered that sildenafil had the added side effect of increasing blood flow to the penis and could be used to treat the symptoms of erectile dysfunction (impotence).
How Viagra works?
Viagra works by enhancing the smooth muscle relaxant effects of nitric oxide (NO). Nitric oxide is normally released in response to sexual stimulation. The smooth muscle relaxation allows increased blood flow into the penis leading to an erection when combined with sexual stimulation.
This is an important note:
Viagra does NOT cause you to be sexually excited.
You will not get an immediate erection from Viagra.
How to use Viagra?
Using Viagra is fairly straightforward.
Visit your doctor
The first step to using Viagra is to speak to your doctor. He'll need to diagnose your erectile dysfunction. Sometimes, erectile dysfunction has causes that can be treated with therapy. There also may be underlying health concerns your medical professional needs to take into consideration.
Read the Patient Information
Although we trust physicians with our medical care, your health is ultimately your responsibility. Take the time to read the leaflet provided by the pharmacist, about Viagra, before taking it. If you have any questions, be sure to talk to your doctor or the pharmacist.
Take as Directed by Your Doctor
Again, always defer to your doctor's instructions when taking Viagra, as there may be other conditions affecting your specific usage. For many men, Viagra is taken at least 30 minutes prior to sex, but not more than four hours before intercourse. One hour before sex is usually the most effective.
Viagra usage notes!
There are some important things to note when taking Viagra.
Do NOT take Viagra more than once per day
Eating a high-fat meal right before or after taking Viagra may actually delay how quickly Viagra works
Not all dosages are the same. Your doctor will determine what dosage is right for you, based on your condition and medical history
Other prescription drugs, non-prescription drugs and herbal supplements can interact with Viagra, so be sure to tell your doctor about anything you're taking
The Viagra side effects
There are numerous potential side effects, when taking Viagra. In fact, these side effects are one of the reasons many men turn to other forms of treatment, such as penis pumps, for treatment of impotence.
Following is a list of potential side effects for Viagra. Please note: This list is not all-inclusive. There may be other side effects not listed. If you experience something that concerns you, be sure to seek medical advice.
Dizziness or lightheadedness (to reduce the risk of this side effect, stand up slowly when sitting or lying down.)
Headache
Flushing
Changes in vision (including increased sensitivity to light, blurred vision, and difficulty discriminating between green and blue)
Potential side effects using Viagra
The following side effects are more serious and require you to seek medical attention:
Decreased vision in one or both eyes (NAION)
Chest, jaw and/or left arm pain
A painful or prolonged erection lasting four or more hours
Allergic reactions, including – rash, itching, swelling (especially of the face, throat or tongue), severe dizziness, and/or trouble breathing.
Viagra precautions
Do not take Viagra if you take nitrates, often prescribed for chest pain, as this may cause a sudden, unsafe drop in blood pressure
Tell your doctor about any allergies you may have, as you may be allergic to even the inert ingredients of Viagra
Do not use Viagra with other erectile dysfunction treatments
If you have prostate problems or high blood pressure for which you take medicines called alpha blockers, your doctor may start you on a lower dose of Viagra
Do not drive, operate machinery or partake in any activities that require your attention when taking Viagra
Viagra overdosing
There have been instances of overdosing with Viagra. As with any other drug, taking more than has been subscribed, or without a prescription, is dangerous. It has even resulted in penis amputation.
A 66-year old man from from Colombia took several Viagras, in hopes of impressing his lover. After experiencing a week-long erection, his genitals became inflamed and developed gangrene.
Doctors told him he had to have his penis amputated, to prevent the spread of gangrene to other parts of his body.
Overdosing has even led to death. A 25-year old Yemeni man died from a Viagra overdose. He took five pills on his wedding night, went back to his room, collapsed and passed away after being rushed to the hospital.
Conclusion
Viagra has been a Godsend for many men suffering from erectile dysfunction (impotence). By relaxing the smooth muscle tissue of the penis, blood flow is allowed to flow into the penis, helping create an erection.
Taking between 30 minutes and four hours before planned intercourse, sexual stimulation is still needed to become erect.
There are numerous side effects to be aware of, and Viagra should only be taken under the care of a physician, due to these and potential danger of overdosing.

Categories:
Social:

Tags:

Related posts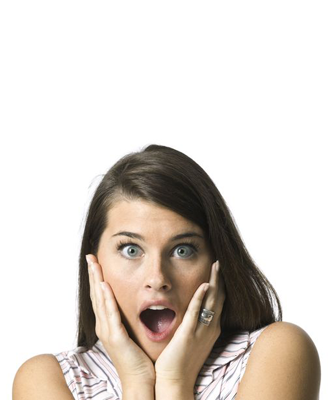 Penis pumps and enlarg...
Do penis pumps and penis-enlargement pills really work? My penis is smalle ...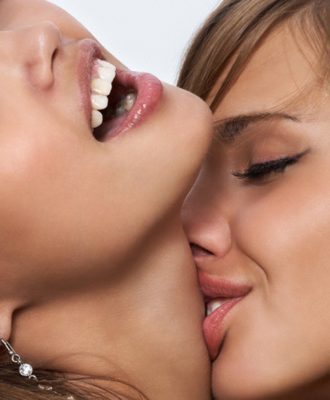 Swingers Parties, how ...
Have you ever wondered what it's really like to be a swinger? Not the th ...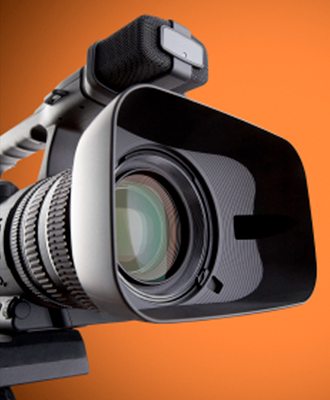 Porn industry facts yo...
Here you will find some porn industry facts that will amaze you ...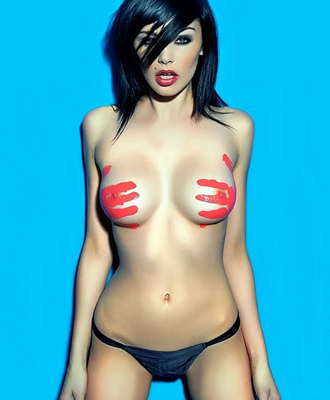 Unknown facts about br...
Some things you don't know yet about female breasts ...