Apple will launch their new smart watch named "Apple Watch" on Friday, April 24th.
It's an iPhone-compatible smartwatch officially dubbed Apple Watch, shedding the fabled iWatch moniker, as the company is focusing on its first chic wearable over geeky tech.
Pre-orders begin on April 10, the Apple Watch price ranges from $349 (£299, AU$499) for the entry-level Sport model to $17,000 (£13,500, AU$24,000) for the top-tier 18-karat gold editions.
You can read emails, summon Siri, receive calls and track fitness goals on your watch. Facebook alerts, WeChat messages and Twitter trends can also be beamed your wrist without pulling out your smartphone.
But is this really the first smartwatch that matters, like Cook says? Does its 18-hour battery life hold up? Is it water resistant? We finally have those answers one month out from the Apple Watch launch.
It'll be available in nine countries: US, UK, Australia, Canada, China, France, Germany, Hong Kong and Japan, with more countries due to get the Apple Watch at later date. Tim Cook promised.
Pricing
Only the aluminum Sport edition "starts at $349 (£299)" and that's for the smaller 38mm version. The 42mm size is slightly more at $399 (£339), revealed the Apple CEO this week.
The glossier stainless steel "Watch" collection starts at $549 (£479) and goes up to to $1099 (£949), depending on the Apple Watch size and band configuration.
The gold Watch Edition will be in limited supply at Apple Stores and cost a whopping $10,000 (£8,000) to $17,000 (£13,500, AU$24,000), confirming prior rumors that said it'd be incredibly expensive.
Why Apple Watch costs so much?
It's not just the notorious Apple tax pushing the price tag well beyond $349, it's the components involved. For example, the all-metal Link Bracelet has 100 components and takes an insane nine hours to cut.
Apple also recruited high-profile people throughout the watch and biometrics industries who have wound up on its Apple Watch team. That talent comes at a price.
Then there's a hidden cost. While a subsidized iPhone 6 and iPhone 6 Plus are cheaper upfront in the US, stores make up the difference with contract kickbacks. Not so with a smartwatch. Stores need a cut too.
For the sake of comparison, Android Wear's initial watches were the Samsung Gear Live at $200 (£170, AU$250) and LG G Watch at $230 (£160, AU$250). The more stylish Moto 360 is priced at $249 (£199, AU$329) and LG Watch Urbane is set to be even more expensive.
Apple is clearly aiming for luxury given the sapphire glass-protected display, an imposing digital crown, two sizes and even the 18k gold edition.
What does Apple Watch actually do?
Apple's first wearable gadget beams messages, Facebook updates and simplified apps to our wrists, eliminating the all-too-common need to take out our devices to constantly check notifications.
There are more than a dozen ways to interact with the watch, from receiving glanceable notifications, to feeling "taptic" feedback, to calling upon Siri, according to the developers' WatchKit software.
Apple Watch can also work without an iPhone for select apps, including Apple Pay, Passbook flight check-ins, listening to music during a run and tracking fitness metrics. Oh, and for telling the time accurately too.
The 8GB of storage with some restrictions limit the amount of photos and music that can be stored directly on the smartwatch, but it's still double the space of 4GB Android Wear watches, and most content streams from the iPhone.
It's going to become especially convenient to pocket the 4.7-inch iPhone 6 and even bigger 5.5-inch iPhone 6 Plus in your jeans, or to always stow the thin, but still 9.7-inch iPad Air 2 in a bag.
Is that phone call from a telemarketer not worth your time or an emergency from a loved one? Apple Watch makes mundane notifications easy to dismiss while keeping you in the loop with important alerts.

Categories:
Social:

Tags:

Related posts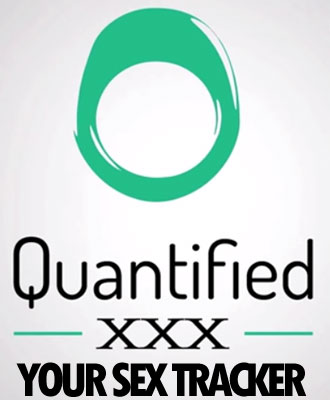 Sexual activity tracki...
What is Quantified XXX Enamored with the quantified self movement but ther ...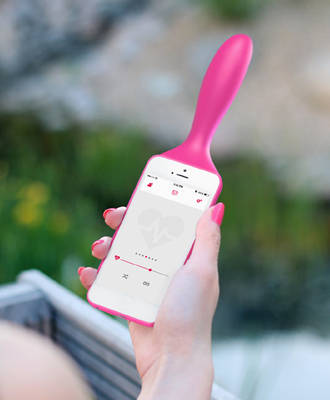 Smartphone vibrator
Here's a phone case that will turn your iPhone into a giant, vibrating dil ...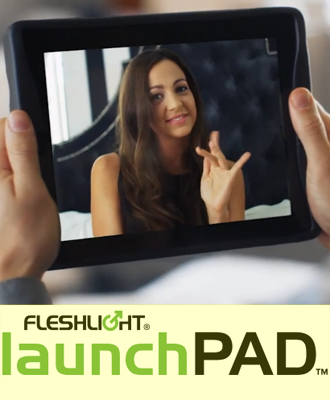 New Sex Toy the iPad F...
The Fleshlight LaunchPAD is perfect for point-of-view content, long distan ...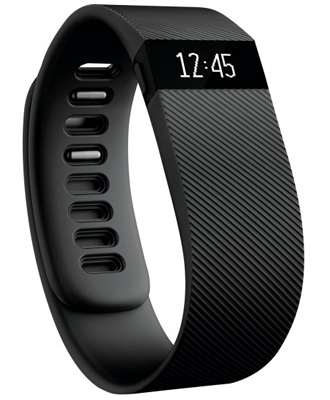 Fitbit sex experiment...
Results from a female who wore her Fitbit while she had sex ...